Probably the poppiest ski out here, for sure," said Adrian Bouthot of the Poacher. And he wasn't lyin'. Thanks to lively aspen wood and tip and tail rocker, this thing is bound to send you to the moon if you're not careful. But you can rest assured that when you come down from such great heights, you'll be able to stomp your landing with the aid of traditional camber underfoot and the addition of fir to the wood core. With a 19-meter turn radius (in the 184-centimeter length) and the use of carbon in the core, the Poacher rails turns like a speed demon, too.
Additional Product Info
Ski Lengths: 163, 170, 177, 184
Turn Radius: 19 m @ 184
Ski Dimensions:
Tip
Tail
96
Marker Squire 11 Demo Bindings
Price Includes free Mounting to you ski in store
Whether you're working on linking parallel turns or setting your sights on the pow spread across the upper mountain, the Marker Squire 11 Demo Ski Bindings will keep you attached to your skis and release when you need them to, but not when you don't. And that's the point, right? Equip yourself with gear that steps up when you need it. With the Marker Squire 11 Demo Ski Bindings, you'll have the confidence to push yourself into new terrain — whether that's waist-deep pow, or the other side of the beginner area.
Toe Piece
Triple Pivot Light Toe – Compact design features a horizontally-oriented spring. The Triple Pivot Light toe offers a unique combination of light weight and solid power transmission.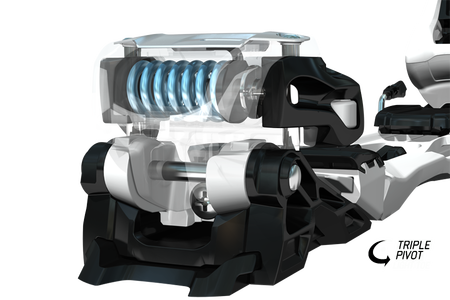 Gliding AFD – All Marker bindings (except the Jester Pro) are equipped with a moveable AFD (Anti Friction Device), allowing a precise release unhindered by dirt, snow, and ice buildup. The type of AFD is matched to the skier type, ensuring perfect functionality from racing to junior and even alpine touring.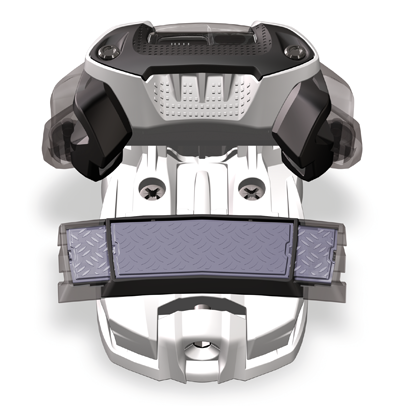 Heel Piece
Hollow Linkage Heel – The Hollow Linkage Heel features a hollow horizontal axle that saves weight and maximizes power transmission, creating a light weight product with phenomenal power transmission.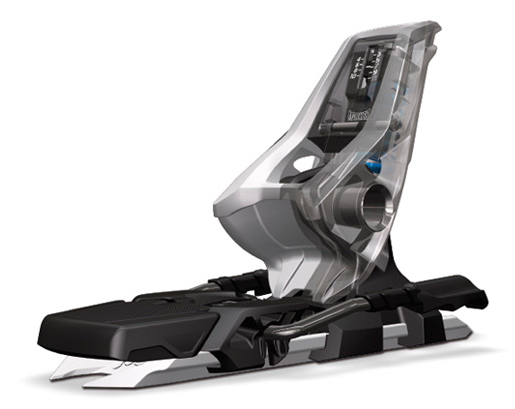 Stand Height – 25 mm
Additional Features
Adjustment Range – 265 – 365 mm
Ski Compatibility
We recommend a brake width equal to or at most 15 mm wider than the ski waist width.